REDNECK RIVIERA 750ml
On Sale/ Was 20.99
NOW $18.99
hot beer!
Hazy Little Thing IPA
New Arrivals | Latest Hits
Blue Moon Harvest Pumpkin Wheat

Lienenkugel's Oktoberfest

Breckinbridge Autumn Ale

Jim Beam Bud Copper Lager

Mother's Super Doozy Oak Aged Double IPA

Sweetwater IPA

Sweetwater Goin' Coastal IPA with Pineapple

Aecht Schlenkerla Rauchbier Marzen

White Claw Hard Seltzer

Dogfish Head SeaQuench Ale

Angry Orchard Edge Knotty Pear
Minor Case Straight Rye Whiskey
To Craft Only the Finest Whiskey, that was Minor Case's mission in life, he never settled for less.
Tasting Notes
Two-Year Straight Rye Whiskey with sherry cask finish which gives it a smooth mouth feel and intriguing notes such as dark fruits & spices.
In our release, Minor Case Whiskey, we explore what might have been if the talent-fueled M. C. Beam had the opportunity to have his stills unsilenced and his production reawakened through prohibition. With this product we raise a glass in tribute to Minor Case; the man, the unrepentant passion and the product he sought to create. We'd like to think he would be proud of what we've been up to, and we hope you are too.
Source: http://limestonebranch.com/minor-case-straight-rye-whiskey
Ibex Cellar: Gooseberry Gose
This sour wheat ale is made with sea salt and coriander; we've added gooseberries for a modern twist on this historical style. It gets its tartness from lactic acid, and the bright, herbal character from coriander. Gooseberries provide a hint of fruitiness, which pairs nicely with the sour, salty profile of this beer. This quirky, historical style is low in alcohol, tart and very refreshing.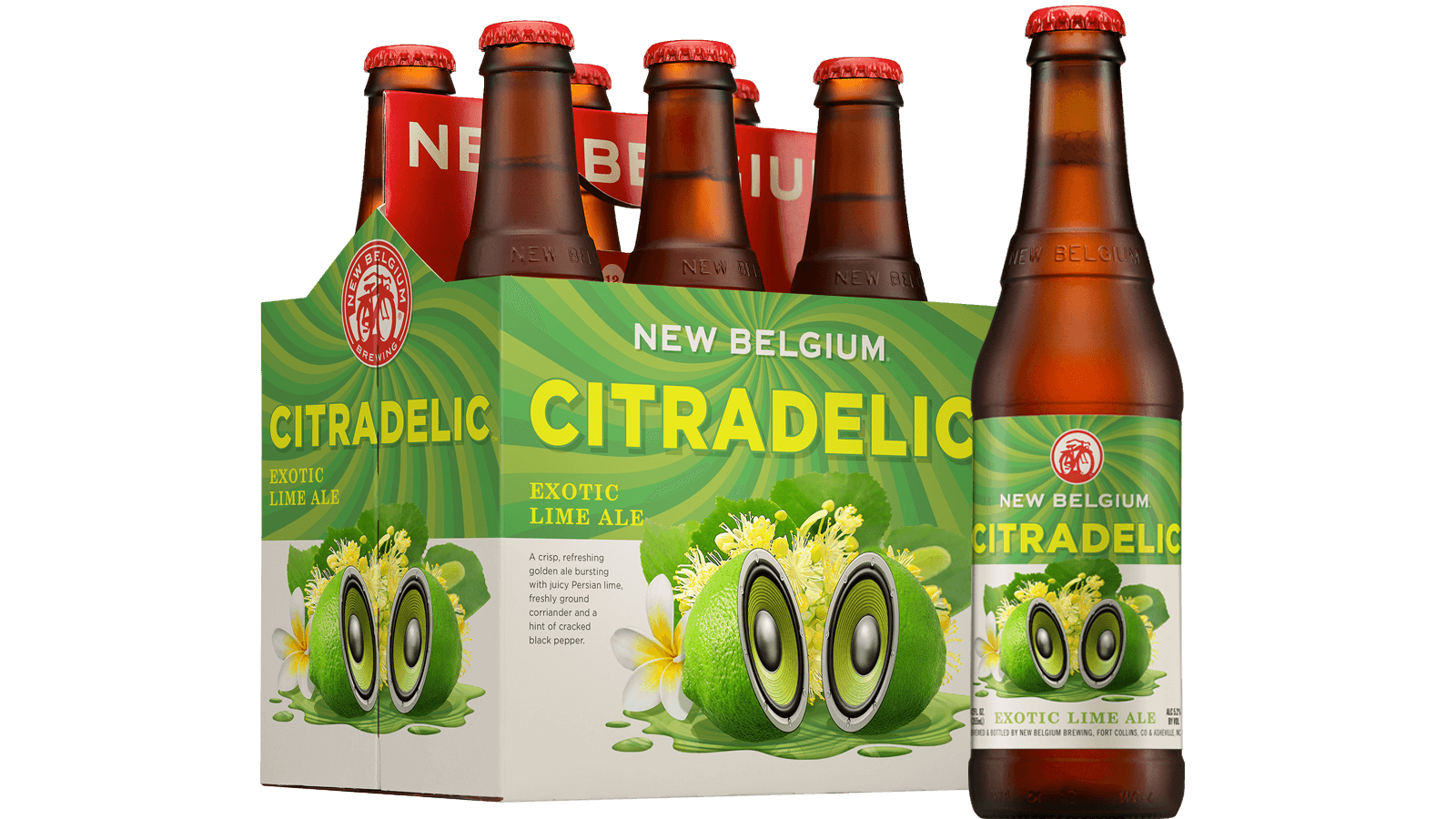 CITRADELIC
EXOTIC LIME ALE
A crisp, refreshing golden ale bursting with juicy Persian lime, freshly ground coriander and a hint of cracked black pepper.
-4 Hands Single Wide IPA
-Blue Moon Belgian White
-Elysian Space Dust IPA
-Deschutes Obsidian Stout
Hot Spot Liquor also Carries the Finest Cigars
Specialy Selected from the Boozeman®
Blanton's Original Single Barrel Bourbon
Taken from the center-cut or middle sections of the famous Warehouse H, Blanton's Original was once designated for ambassadors, dignitaries, and Colonel Blanton's family and friends. Today, everyone has access to the world's first single barrel bourbon. The taste profile is sweet with citrus and oak. A creamy vanilla nose features hints of nuts, caramel, orange and light chocolate. Blanton's Original set the standard for single barrel bourbons. Best served neat or on the rocks. 46.5% alcohol by volume.
Type: Bourbon Whiskey
Recipe: Corn - Rye - Malted Barley
Mash Type: Sour
Still Proof: 70% Alcohol by Volume - 140 proof
Entry Proof: 62.5% Alcohol by Volume - 125 proof
Warehouse: H
Barrel Type: White Oak
Maker: Independent Stave
Staves: 6 month air dry
Treatment: #4 Char
Filtration: Chill Filtered
Bottle Proof: 46.5% Alcohol by Volume - 93 proof
Color: Reddish Amber Color

Tasting Notes:
Nose: A spicy aroma of Dried Citrus and Orange Peels with a hint of Caramel and Vanilla.
Palate Entry: Full and soft, marked by a mix of Burnt Sugar, Caramel, Orange, and Cloves.
Finish: Balanced with Vanilla, Honey, and Citrus.
Best Served: Straight, on ice, or used in a premium cocktail.
Eagle Rare
Eagle Rare Bourbon Whiskey is masterfully crafted and carefully aged for no less than ten years. Every barrel is discriminately selected to offer consistent flavor but with a seemingly individual personality. Eagle Rare is a bourbon that lives up to its name with its lofty, distinctive taste experience.
TASTING NOTES:
The nose is complex, with aromas of toffee, hints of orange peel, herbs, honey, leather and oak. The taste is bold, dry and delicate with notes of candied almonds and very rich cocoa. The finish is dry and lingering.
AWARDS
view all
2016 Silver Outstanding Medal - International Wine & Spirits Competition
2016 Gold Medal / 92 points - Los Angeles International Spirits Competition
Jack Daniels Sinatra Select
BOLD. SMOOTH. CLASSIC.
Sinatra Select pays tribute to Jack's biggest fan: Frank Sinatra. Made with our unique "Sinatra Barrels" that have deep grooves specially carved into their staves to expose the whiskey to extra layers of toasted oak. This added exposure imparts a rich amber color, bold character, and pleasant smokiness, punctuated by an incredibly smooth vanilla finish. Much like Frank, this Tennessee Whiskey is one of a kind.
SMOOTH AS SINATRA
MATURED IN SPECIAL BARRELS
PLEASANT SMOKINESS AND VANILLA FINISH
E.H. Taylor, Jr. Small Batch
As founding father of the bourbon industry, Colonel Edmund Haynes Taylor, Jr. left an indelible legacy. His dedication to distilling began at the close of the Civil War when he purchased O.F C. Distillery. There, he developed innovative techniques that are still in use today. Made by hand, this Small Batch Bourbon Whiskey has been aged inside century old warehouses constructed by E.H. Taylor, Jr. Barrels are evaluated and selected to create a perfect blend of distinctive character that is like no other. This bourbon is a true sipping bourbon that honors the uncompromising legacy of E.H. Taylor, Jr.
TASTING NOTES:
Tastes of caramel corn sweetness, mingled with butterscotch and licorice. The aftertaste is a soft mouth-feel that turns into subtle spices of pepper and tobacco.
AWARDS: view all
 
2016 Gold Medal - The Fifty Best Bourbon Whiskeys 2016

2016 Silver Medal - New York World Wine & Spirits Competition
REVIEWS:
F. Paul Pacult's Spirit Journal Rating: 5 stars/Highest Recommendation